Software Development Apprenticeship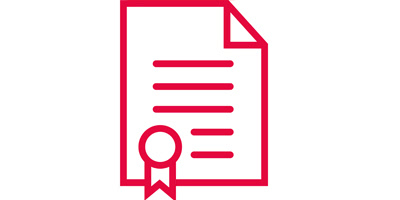 Apprenticeship

Duration: 4 years
Official title of apprenticeship:


Information Technologist in Application Development – Coding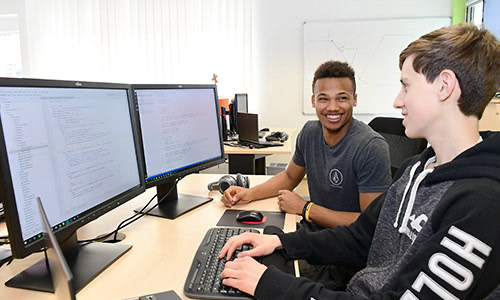 1st YEAR OF APPRENTICESHIP

BASIC TRAINING
Getting to know the company

Fundamentals of software development

First solution strategies, simple structures and architectures

Fundamentals of current programming languages

Data bases fundamentales

Object oriented software development
2nd YEAR OF APPRENTICESHIP

DEEPER KNOWLEDGE
Implementation of complex algorithms

Solving abstract problems

Development of internally used tools

Apply current web technologies

Augmented reality
3rd YEAR OF APPRENTICESHIP
SPECIALIZATION IN ONE OF THE SPECIALIST DEPARTMENTS
Complete deployment in one of our feature teams

Implement and test simple features of our products

Troubleshooting and maintenance with Pair

Project management basics
4th YEAR OF APPRENTICESHIP
DEPLOYMENT IN YOUR
SPECIALIST DEPARTMENT
Full cooperation in your future team

Further development and testing of our software

Preparation for your apprenticeship exam
Motivation and logical thinking
Successful completion of compulsory schooling (or approaching successful completion)
Technical understanding
Interest in technical innovations and software
A friendly manner
A love of learning
Patience
eurofunk apprentice workshop for your training
Common social activities
Participation in competitions
Bonus if you finish your apprenticeship in combination with Matura school leaving examination
Gaming and workout zones
Voluntary internship abroad
Team building & Health days
Secure employment in St. Johann/Pongau
Preferred recruiting status for eurofunk apprentices who have completed their training
Important information, dates and downloads
Did we spark your interest? Would you like to find out more about us? For further information, please use the links on the right-hand side.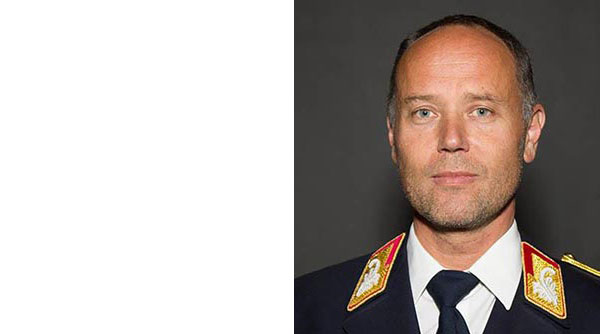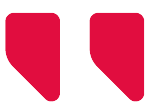 »Prompt, uncomplicated and unbureaucratic service, often beyond the scope of existing contracts, characterizes more than anything else our cooperation with eurofunk as a supplier.«
Mag. Dr. Klaus Baumgartner, fire chief with the Graz Professional Fire Services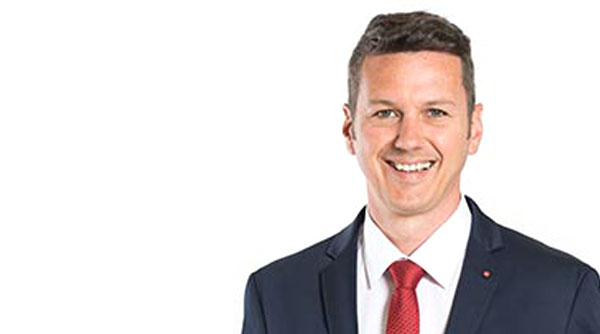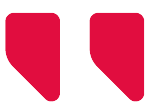 »This network concept, consisting of three control centers and regional alarm and warning centers, represents a milestone in Carinthian emergency response.«
LR Ing. Daniel Fellner, speaker of the Provincial Fire Brigade and member of the Carinthian government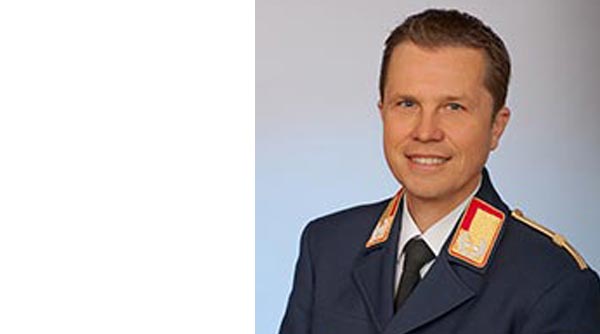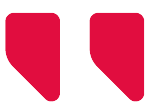 »The technology provided by eurofunk guarantees that control centers within the network can provide operational support for the others in the network if and when it becomes necessary. «
LBD Ing. Rudolf Robin, commander and director of the Provincial Fire Brigade Carinthia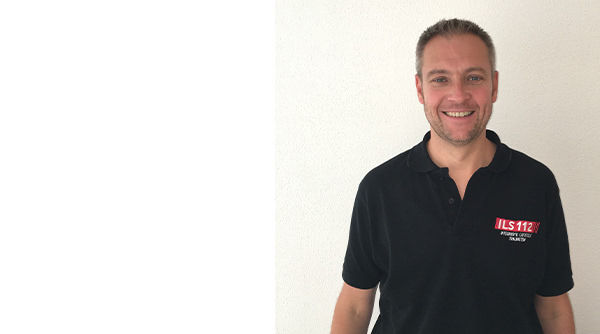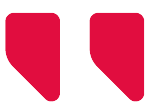 »By using eurofunk Active Monitoring (eAM), the operational dependability of the control center is increased many times over. Possible sources of interference are detected at an early stage before they begin to impact control center operations.«
Anton Groschack, Head of ICC Traunstein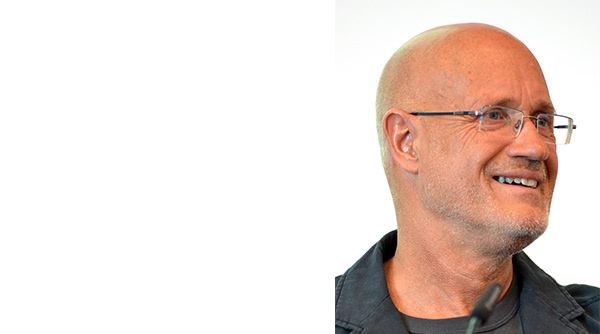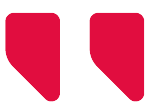 »My dealings with eurofunk management throughout many years of successful collaboration have always been based on respect and mutual appreciation, even when approaching an issue from conflicting points of view. «
Achim Hackstein, Director of Joint Association of Control Centers NORTH Schleswig-Holstein
this may also be of interest to you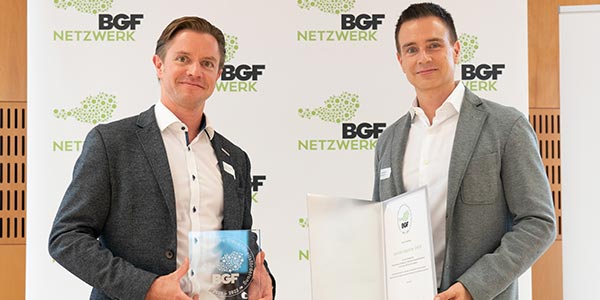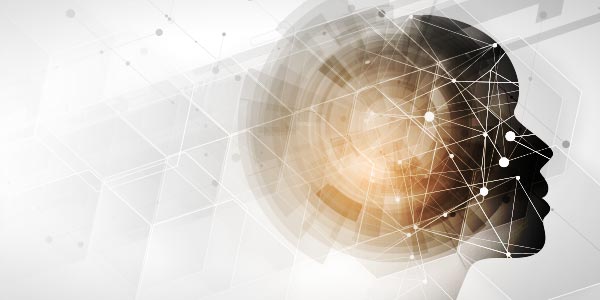 Company
Together with our employees...
Read more