Ergonomics
People-Centered Design
Our leading-edge, ergonomically designed control center furniture is designed specifically for both the demands of a 24-hour working environment and the operation of control center solutions. The workstations are fully electronic, individually adjustable and are a quality Austrian product, specifically manufactured to meet the requirements of our customers.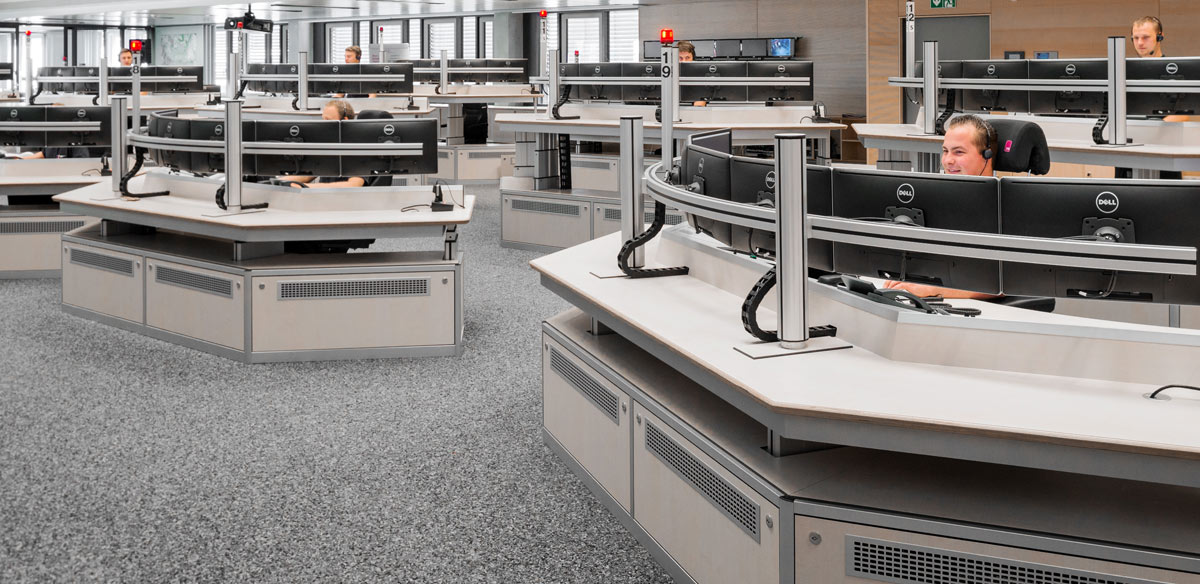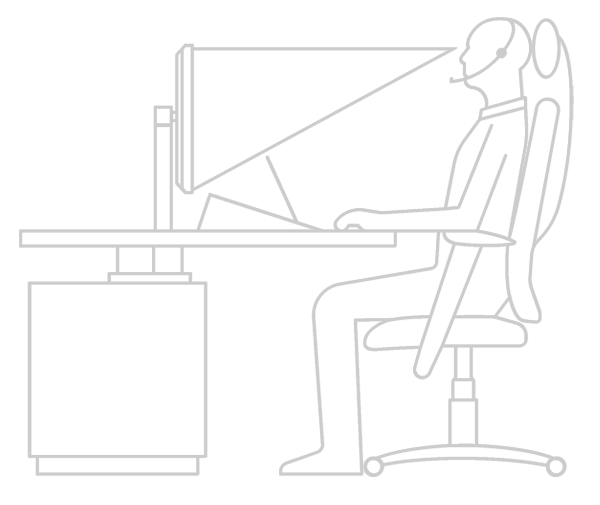 360° User experience & ergonomics
In the professional environment, ergonomics does not just mean focusing on providing a healthy workplace. It also means achieving the best possible design for the whole room, including other workstations, light and ventilation, background noise and shared spaces.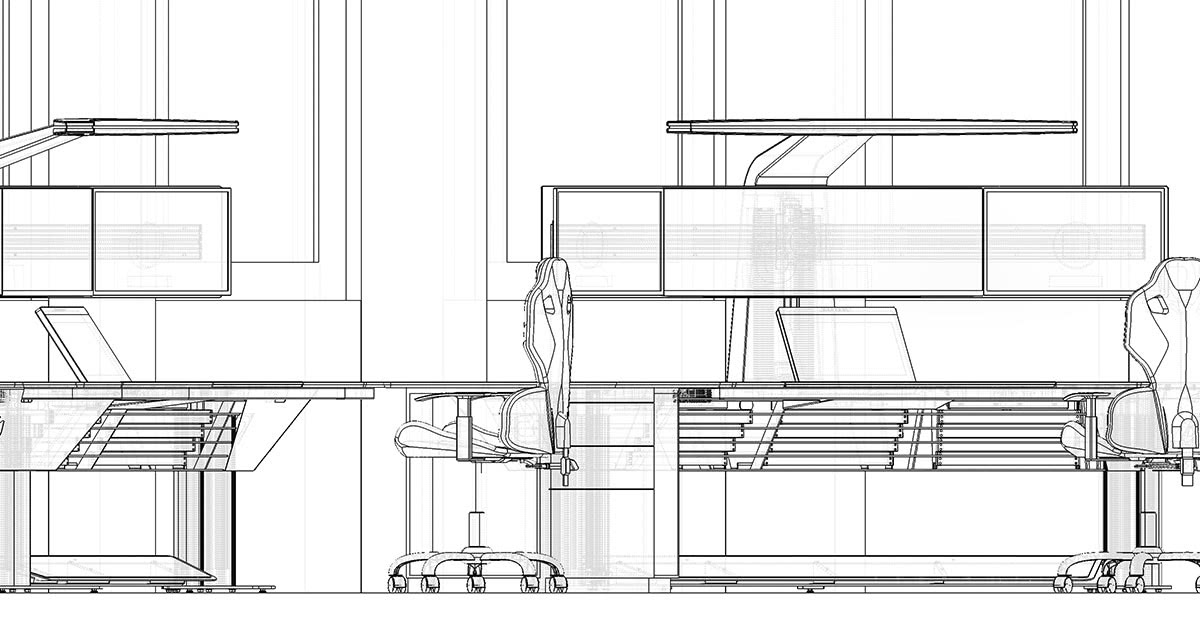 Light & Sound Bar Ergonomics
Light and sound conditions are important factors to consider for control centers, where continuous operation is the norm. The audio output from the Light & Sound Bar comes from above. This means that there is less impact on the surrounding area and it is easier to recognize which control center workstation an audio signal has been assigned to. The amount of noise generated in the room is reduced. The Light & Sound Bar lighting can also be dimmed if necessary.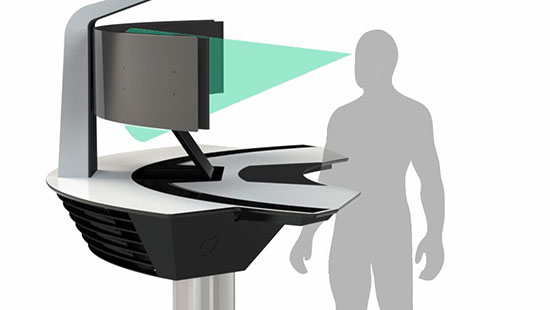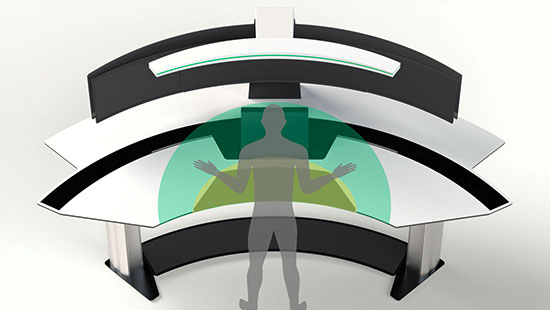 Motion Ergonomics
The touch controls integrated into eDESK allow operators to make individual adjustments to the work desk height or monitors. This helps to reduce the effects of a one-sided body posture at the workstation and it is easier and quicker to change from a seated to a standing working position. Different physiques can also be accommodated with ease.
this may also be of interest to you