eMID 2.0 – eurofunk Mission Information Display
Taking mission-critical information securely to emergency personnel
eMID 2.0 – eMID 2.0 – Mission Information Display is a web-enabled solution for displaying the incident data required by emergency service personnel in the station where they work. eMID 2.0 can be employed in wide-ranging situations thanks to its ability to display information on any device. On larger screens it is possible to display additional elements, such as maps, alongside incident information. On smaller screens, such as tablets, just the relevant key information can be displayed. In this way eMID 2.0 ensures that mission-critical incident information is readily available in vehicle depots, team areas or canteens.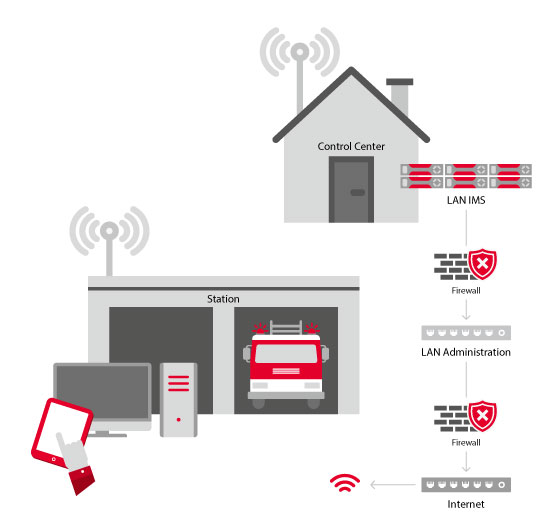 eMID as station-independent information system
eMID 2.0 can also be used as a station-independent information system in command vehicles or as a station PC. An overview of all incidents (irrespective of station) is displayed in list form. The display format includes filter, sort and search capabilities.
Leading-edge technology
eMID 2.0 was designed for current web technologies. The web server in the control center receives its data from the incident management server via an encrypted file transfer connection. The use of "data diodes" or two-level safety gateways also safeguards the incident management network. Encryption of the information flow between the web server and the display terminals is also possible, if required.
this may also be of interest to you