For the Bavarian Network of Integrated Control Centers – a good thing just got better
For the Bavarian Network of Integrated Control Centers – a good thing just got better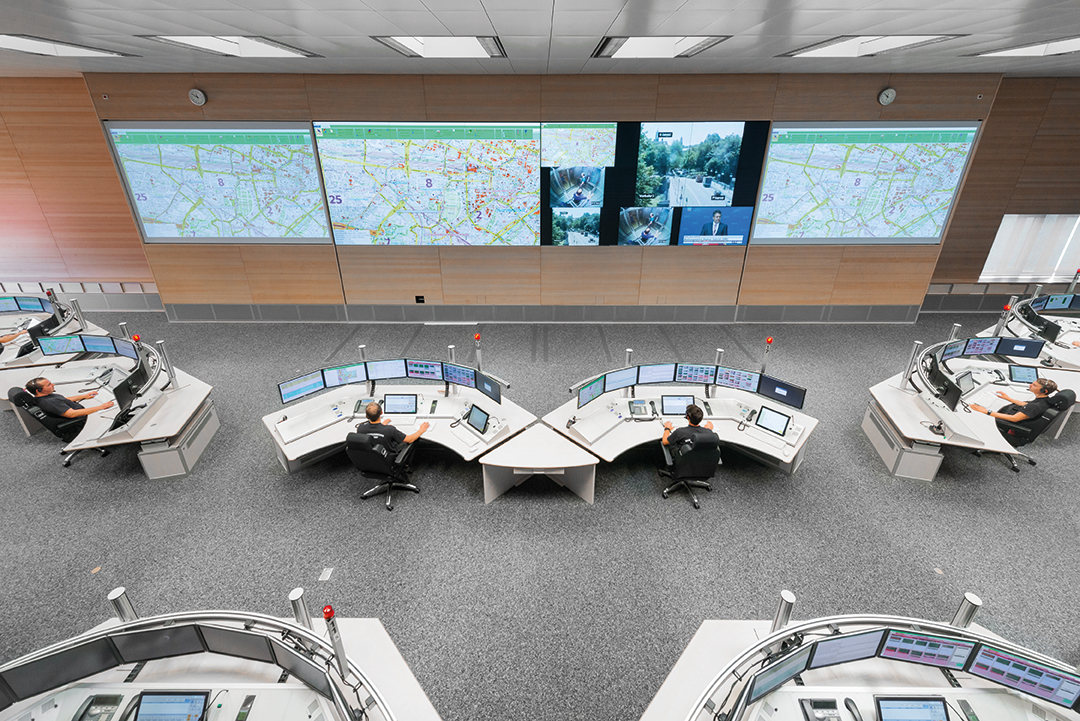 The Integrated Control Center Network of the Free State of Bavaria is a success story that is now entering its 15th year. With the rollout of ELDIS 3 BY version 3, the next major software release, we will be implementing a number of important functional enhancements. Equally important for the future of the control center network is the certification of the new IDDS-UCiP generation for the TETRA system release TSR9.0, which is to be rolled out in 2022.
Since all 26 integrated control centers operate with uniform mission control software and according to the same principles and procedures, a comprehensive roll-out of new functionalities requires intensive coordination.
In light of this, the Bavarian State Ministry of the Interior established the Integrated Control Center Department D5 under the direction of Johannes Buchhauser. This department is responsible for the strategic alignment of the centers and for the administration related to budgeting and grants.
Assisting D5 in its day-to-day business is the department of Procedural Coordination of Integrated Control Centers (VK-ILS), a staff unit of the Geretsried State Fire Academy, which takes decisions regarding the development of system functions, carries out release tests and coordinates rollout processes. Potentially useful functions are evaluated by the department and, once developed, tested at the Extended Test Environment (ETU) in Geretsried before being released for implementation in the control centers.
"The VK-ILS is essential for quality assurance as we continue to expand mission control system functionality," says Buchhauser.
Key tasks include the coordination of IP emergency call conversions, eCall implementations, TETRA alerting implementations and the rollout of the new major software release ELDIS 3 BY Version 3. Uniform technical requirements are the basis for the commissioning of new functionality. "Proven processes ensure that complex rollout procedures can be coordinated and run reliably," says Dr. Arne Seifert, head of VK-ILS.
We at eurofunk would like to thank control center employees, the Bavarian State Ministry's D5 department, the VK-ILS ­department, and the Geretsried State Firefighting School most sincerely for their many years of cooperation and trust!