eMRS – eurofunk Mobile Resource Services
Implementing a much-requested customer requirement
Mobility has been the overriding topic of many of our recent conversations. It comes up during eurofunk's "Innovation ­Circles", a discussion forum that was launched in 2019, we hear it during the interesting exchanges we have with our industry and public customers and it has been the main focus of many recent tenders. Mobility of the emergency services and the ­possibility for mobile access to supporting digital services is the hot topic of the day.
With eOCS (eurofunk Operation Center Suite), a 100% browser-based operations control system, work-station use via mobile device is already possible. eOCS Command & Control has ­extensive functionality and a workflow-oriented user interface geared toward the processes of mission acceptance, task ­alerting/assignment, mission management/escort and documentation. However, the requirements of the emergency ­services for a mobile application on smaller devices require a slightly different orientation.
Integration for ELDIS 3 and eOCS
Mobile Resource Services – or MRS for short – can be used with ELDIS 3 (version 4.0 or higher) or with eOCS and is also viable for other mission control systems by way of an open interface.

Supported by eOCS PORTABLE
The eMRS app eOCS PORTABLE is available for iOS and Android and can be used on smartphones and tablets. There is also the option of integrating it into already installed infotainment ­systems, such as those from major car manufacturers.
eMRS can be used through the following:
eMRS hosted by eurofunk
Operation in eurofunk data centers
Site2Site VPN connection to the control center
Administration access by customers via web
eMRS operation by customers
Infrastructure and services directly at customer's site or in their cloud environment
Project-specific mobile device management and ­authorization connection
eMRS- – The main use cases
Authentication and authorization of the emergency ­services – partly by integrating existing services (LDAP, OAuth, etc.) and 2-factor mechanisms.
Roster-linked or up-to-date assignment of emergency services (persons) to vehicles through predefined or ad hoc pairing by means of QR code scan or manual ­selection
Informing emergency services about new assignments with all relevant information (assignment location, assignment event, additional data, etc.) and/or changes that arise during processing
Transmission of the processing status (Read, Accepted, Travel to location, …) as well as the current position
Support for emergency services in getting to incident locations or destinations through routing (with optional blue-light routing)
Support for emergency services through an interactive map component with multiple locations as well as the display of operations and first responders in the ­immediate vicinity
Transmission of information (images, videos, text messages, etc.) for the purpose of documentation or ­communication.
Mission-related messenger communication for the ­exchange of data, texts, voice messages, etc.
Informing emergency services about non-emergency information (news)
Access to planned or past operations for research ­purposes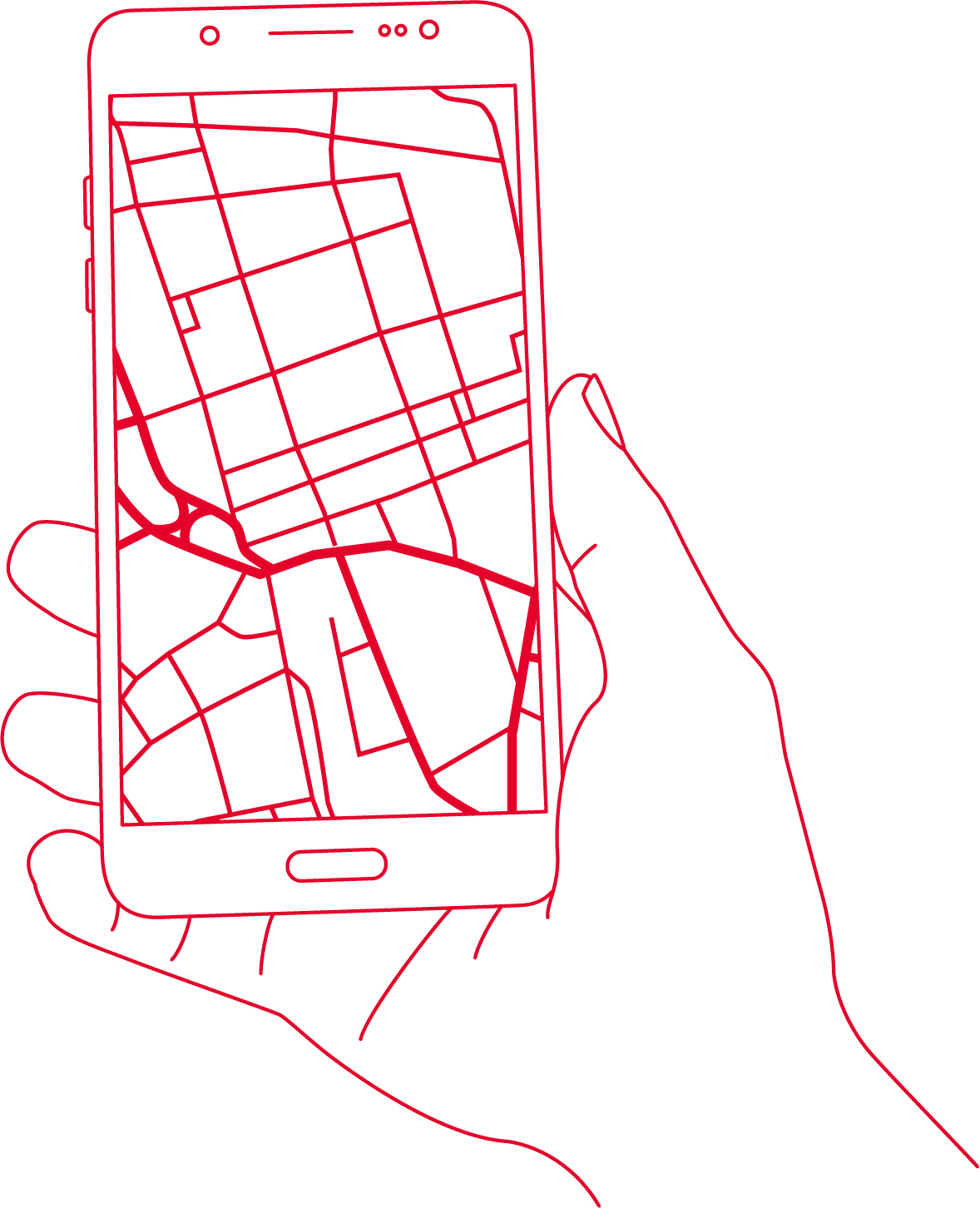 Throughout the development phase, it was important that users be included in the process. We received invaluable input not only from those members of our development team with emergency services experience, but also from such valued customers as the Red Cross of Upper Austria or the Salzburg Fire Department with whom we were able to carry out a so-called proof-of-concept in a realistic test environment over a period of several weeks.
PROSPECTS
In 2022, eMRS will be used step by step by the Hesse police force as an additional digital link between the control center and the emergency services.