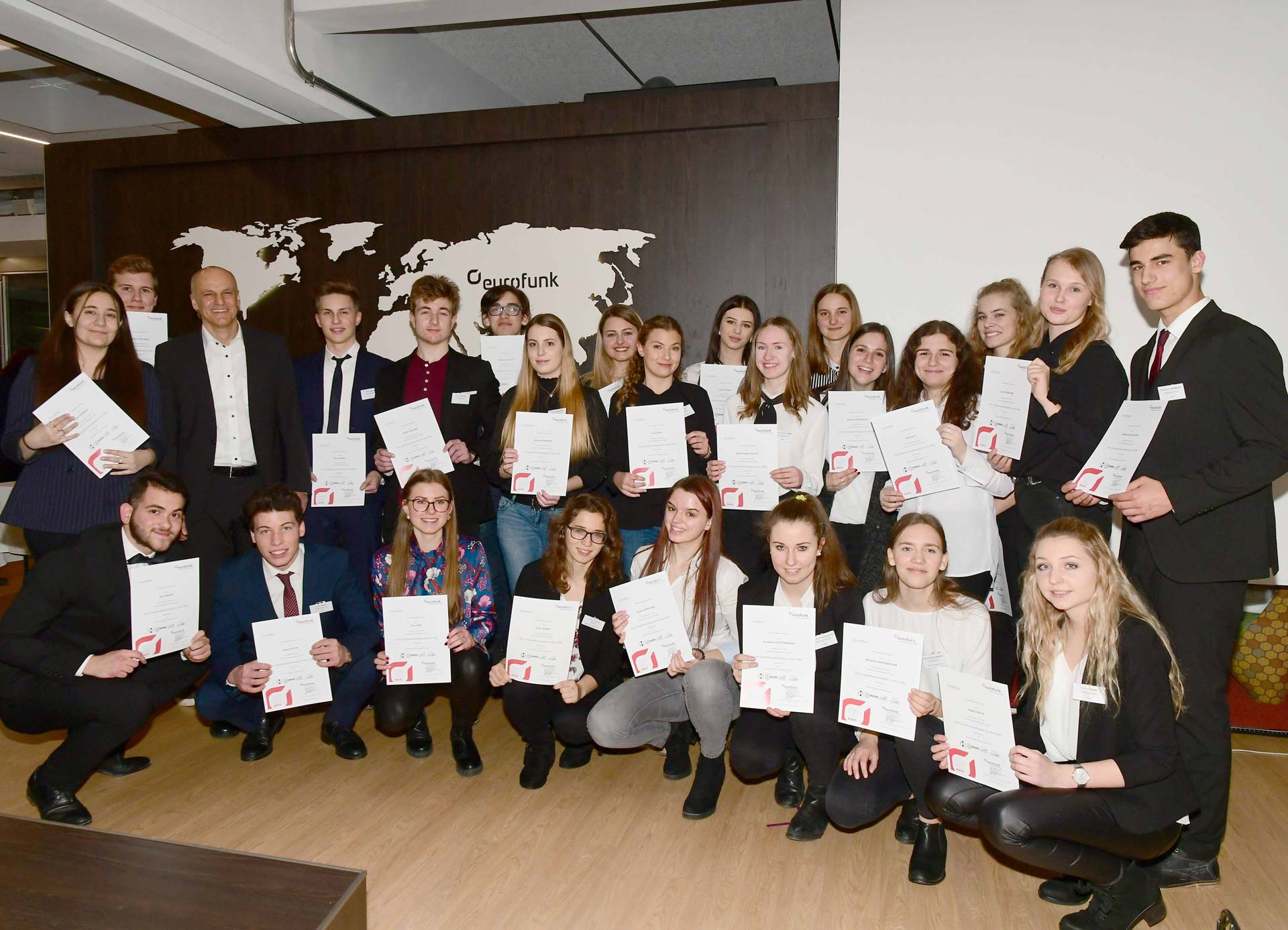 Vocational training with an emphasis on STEM (Science, Technology, Engineering and Mathematics) is becoming more and more important. Most of the new jobs being created can be found in these areas and accordingly, the career prospects are excellent. Technological development, ranging from the smart refrigerator to the self-driving car, requires companies to equip an increasing number of employees with the appropriate know-how.
One project started by a STEM initiative and supported by the Federal State of Salzburg, is the IT cluster. This is made up of schools with a relevant specialism and eurofunk as Corporate Partner. As a large, locally-based company, we took over the corporate partnership for the IT cluster Pongau in the winter semester 2018/19. Jointly with 3rd grade students from the HTL Saalfelden, the BHAK St. Johann im Pongau and the HLW Elisabethinum we developed a vision for the Control Center Workstation 2050.
We assisted a total of 70 students in workshops, company visits and an outing to the Salzburg professional fire service. We also organized a large kickoff event. During this semester, we provided the students with lots of feedback and advice.
On 29.01.2019, in a festive setting full of enthusiasm, the students presented their ideas to both Management and guests from the Department of Education and the Salzburg Chamber of Commerce.
The ideas ranged from integrated power naps to urban gardening in this crucial area of "Man-Machine Conflict". The various approaches taken by the students were fascinating and can certainly help us with our aim to stay one step ahead. As a company sponsor, we are naturally also very proud of the achievements of the project teams.