eurofunk donates € 2.500,- to the Leuwaldhof Children and Youth Rehabilitation Center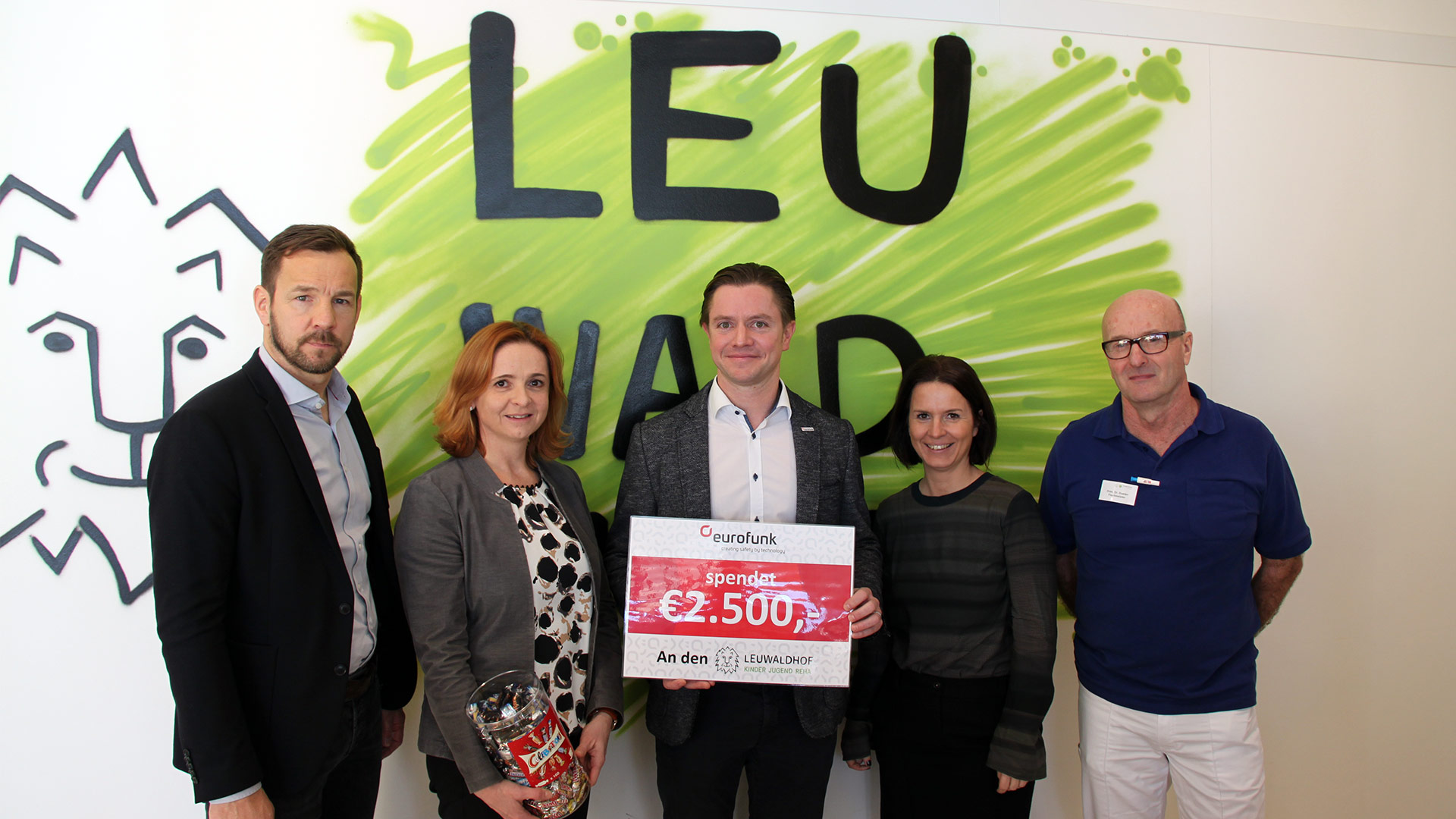 Donation handed over at Leuwaldhof (from left to right): Leuwaldhof Administrative Manager Mr. Bogendorfer, Leuwaldhof Nursing Director Mrs. Sanio, eurofunk CEO Mr. Kappacher, eurofunk Head of Human Resources Mrs. Machatschek, Leuwaldhof Primarius University Doz. Dr. Fischmeister.
An important part of the eurofunk outreach program is the yearly sum donated to individuals or institutions dedicated to making a difference in our community. This year we would like to honour the efforts of the Leuwaldhof in St. Veit im Pongau, Austria's first family-oriented rehabilitation centre for children and young people recovering from cancer and metabolic disorders. Children between the ages of 0 and 18 receive treatments specific to their illness over a period of 3 to 4 weeks. Unique to the Leuwaldhof is the special care given to family members who accompany the young patient – treatments and activities that lend strength during a difficult time.
Find out more about Leuwaldhof