ILS Munich – Completion of the Bavarian Control Center Network
As part of the integrated control center (ILS) Munich, eurofunk equipped the new Fire Station 4 of the Munich professional fire service with its turnkey control center and communication technology.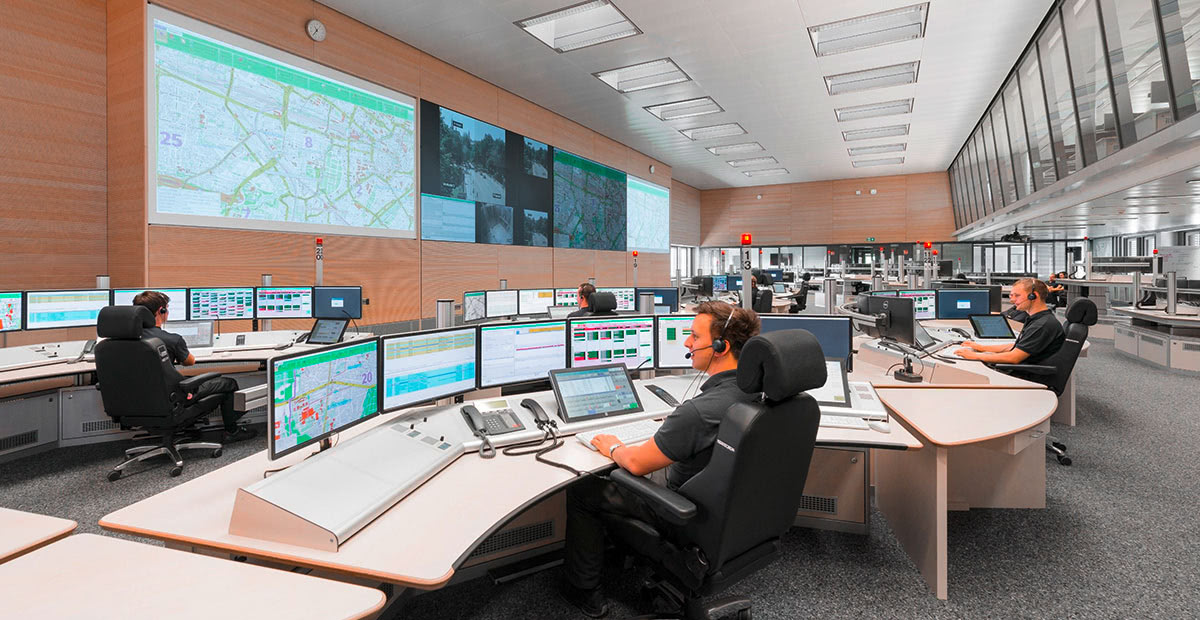 This major project was started at the beginning of 2015. In June 2017, the control center in Fire Station 4 was commissioned on time and to schedule; in July 2018, the conversion work in the emergency control center was also completed. A total of 36 operations workstations and 22 emergency-call response workstations were implemented at the two locations, along with the requisite communications technology.
This means that all 26 control centers in Bavaria have now been converted to integrated control centers for fire and rescue services. With the help of data exchange between the individual control centers, they can now also draw on each other's resources, especially for major events.
After extensive planning, the entire control center was gradually equipped with furniture, media and radio technology, IT and software. "Everything from a single source" means that components and systems are perfectly coordinated. A highly qualified eurofunk team carried out thorough and intensive testing of the interaction between the individual systems (network, SAN, back-up server and clients), steadily optimizing the entire system. The customer, the Bavarian State Ministry of Interior Affairs for Building and Transport (STMI) places great importance on the safety regulations issued by the Federal Office for Information Security (FSI). Therefore, the entire system in the control center was certified in accordance with the FSI's IT baseline protection.
For eurofunk, this was one of the most important projects in the company's recent history. With its modern IT architecture, extensive and sophisticated redundancies, not to mention its sheer scope, it is a trailblazer for similar projects in the future.