EMS – ELDIS Management Suite
Completing incident pre- and postprocessing tasks efficiently
The eurofunk ELDIS Management Suite is a special software package in our product range. It covers both incident pre-processing tasks such as duty rosters, operational resource management and incident post-processing tasks such as incident reporting, billing and logbook activities. This means that as well as emergency calls and incident control, administrative tasks can also be completed in an effective and time-saving manner.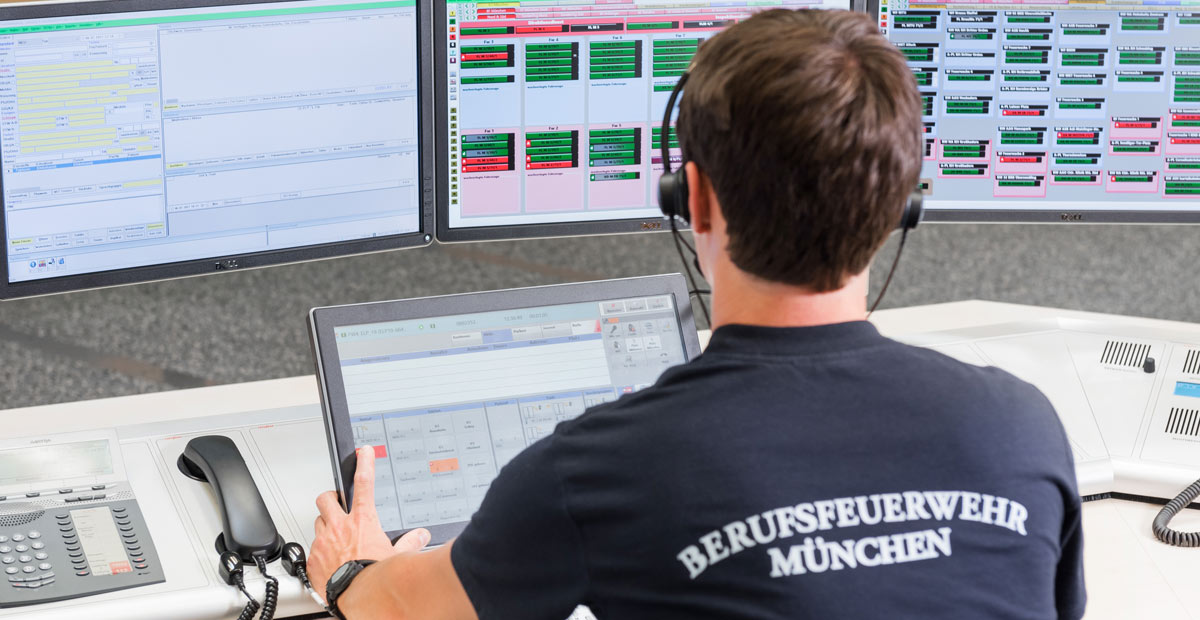 Incident post-processing
EMS offers incident report types which are individually designed for the respective event, together with the corresponding report forms. In addition to situations encountered, measures taken and resources required, additional details are also recorded in order to be able to track the exact course of operations.
Duty roster
A key criterion of efficient staff planning is to provide assistance with the mapping of strategic guidelines and organizational parameters. For this purpose, the eurofunk duty roster module provides elements such as attendance planning, role assignment, employee management and account management.
Billing
The billing of services rendered has become a central task. The billing module helps with the whole process from gathering the performance proof/receipt through an automatic itemized billing proposal to finalizing the cost breakdown.
Storage
Coping with modern operational tasks requires a plethora of operation-relevant equipment and tools. Here it is important to keep a structured overview and to regularly document the statutory inspections that are required. The eurofunk storage module presents a universally usable tool that enables procedures to be structured in a particularly efficient way.
Logbook
Having an overview of the fleet of emergency vehicles, their fuel supply and inspection is paramount to ensuring the operational readiness of the fleet. The logbook module can be used to accurately document vehicle and equipment operating times as well as fleet and gas station management.
Safeguarding the operation and management of today's operational tasks
Easy-to-use web interface
ELDIS Management Suite is an application based on state-of-the-art web technologies. Due to the extensive responsive design and touch optimization, the duty roster can be used on desktop PCs as well as mobile devices such as tablet PCs and smart phones, regardless of the screen resolution.
this may also be of interest to you