The most diverse, current and future communication media can be integrated in a flexible way using our solutions.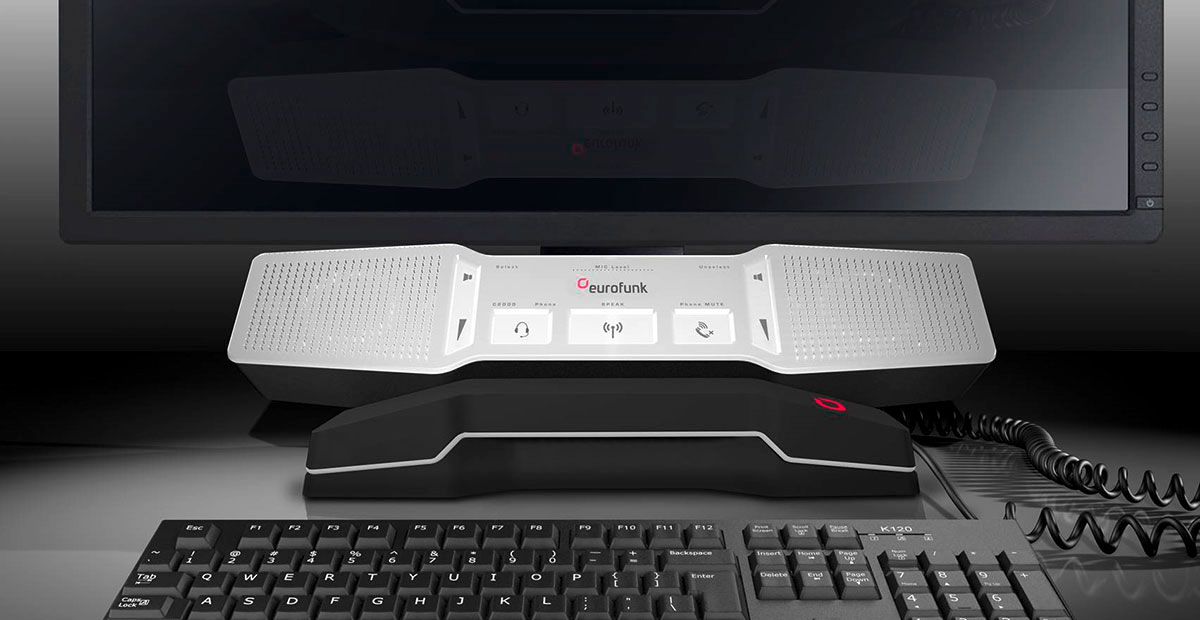 Compact
eTalk and eHAP make up eurofunk's specially designed conference system. The eTalk component is placed on the desk. It comprises two separate loudspeakers, either an internal or optional external microphone with a visual level display, touch buttons to operate the talk button, volume control or for the selection the speech channels. A swan-neck microphone can be attached to eTalk for hands-free operation and eHap can be used as the handset. The conference system is compatible with the eurofunk communication systems IDDS UCiP and emc² VOIP.
Perfect fit
eurofunk offers a choice of different headsets. Whether headsets are chosen with one or two ear pieces, with or without a send button or with a head or neckband, the option best suited for a given situation can be found. Besides headsets, there is also the option to go hands free and use a swan-neck microphone or to connect the handset. Additionally, a footswitch can be connected to the system to make communication by radio as straightforward as possible.

The right communication solution for each situation
To create the best possible conditions for operators in control centers, eurofunk offers a variety of communication tools. From tried and tested handsets, headsets and hands-free devices for radio and telephony through to our new product, eTalk.
this may also be of interest to you