IDDS UCiP – Unified Mission Critical Communications
Central communication system for control centers
IDDS UCiP (Integrated Digital Dispatching System – Unified Communications IP) is a platform for radio/emergency call handling in control centers. The target group are networked control centers, individual control centers for police, rescue services, fire services and other organizations performing similar safety-critical tasks in the public and private sector.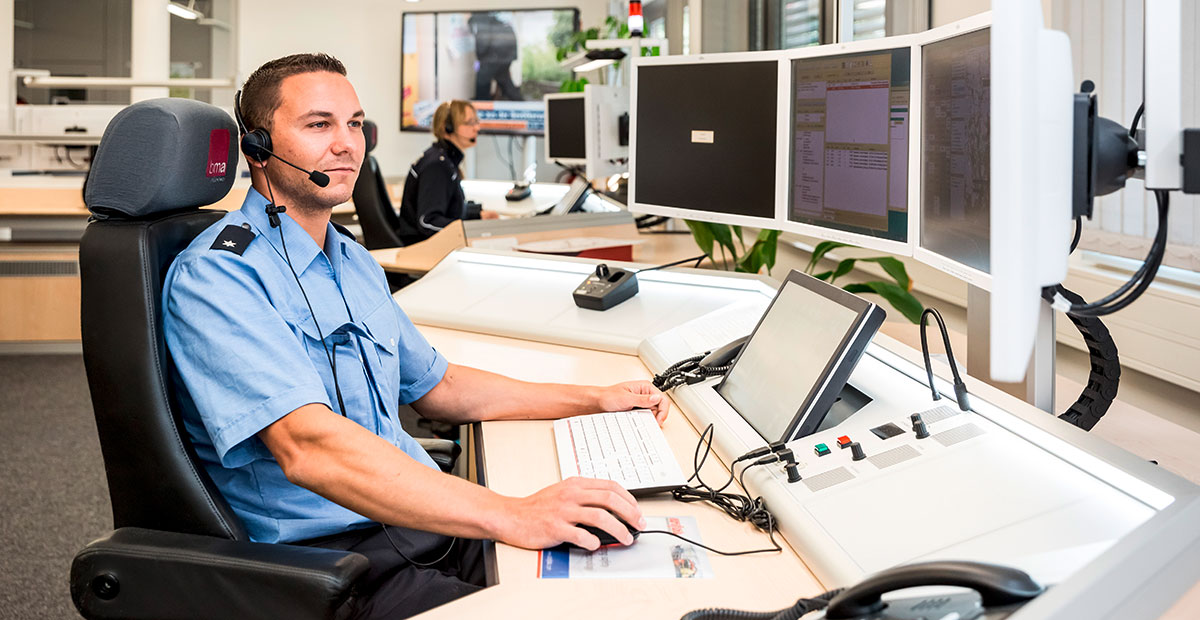 The core of limitless functionality
IDDS UCiP switch is based totally on IP and Voice-over-IP technology. Different control center locations can be networked using an IP infrastructure with suitable Quality of Service (VPN).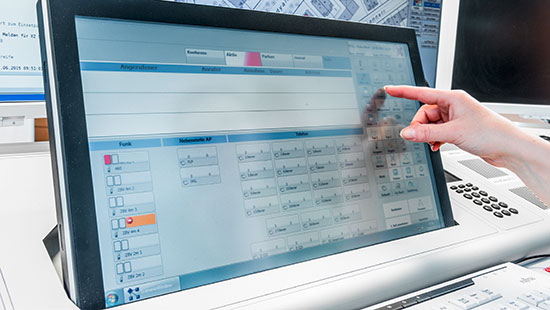 Networking and networked groups
By connecting the control center technology of several control center locations to form a networked group of control centers, IDDS UCiP provides transparent access to all communication resources such as digital radio, analog radio, emergency call and telephone channels, regardless of the location of the control center. This allows for efficient, location-independent support in all kinds of operational situations. The scalable, decentralized architecture increases reliability within the network.
Overflow – support
In some situations, it can happen that the operators on duty cannot take the emergency calls quickly enough. This is where IDDS UCiP can help, with two significant system integrated features. Taking the overflow feature as an
example, if an emergency call is not taken within 20 seconds, this call is displayed as an "overflow emergency call" in the other control centers in the networked group.
This ensures that all calls are processed as quickly as possible.
Superb reliability
IDDS UCiP offers a high level of availability with no SPOF (Single Point of Failure) for both individual control center locations and the entire system without redundant component design. IDDS UCiP architecture ensures an especially high level of reliability for communications involving two participants (PTP connections). This is because VoIP audio transmission is realized directly from the gateways to the workstations; in other words, the audio transmission is not transmitted via a third component such as a routing system or core switch. This is a decisive advantage when it comes to critical emergency call handling which is usually done using PTP connections.
Spatial independence of operators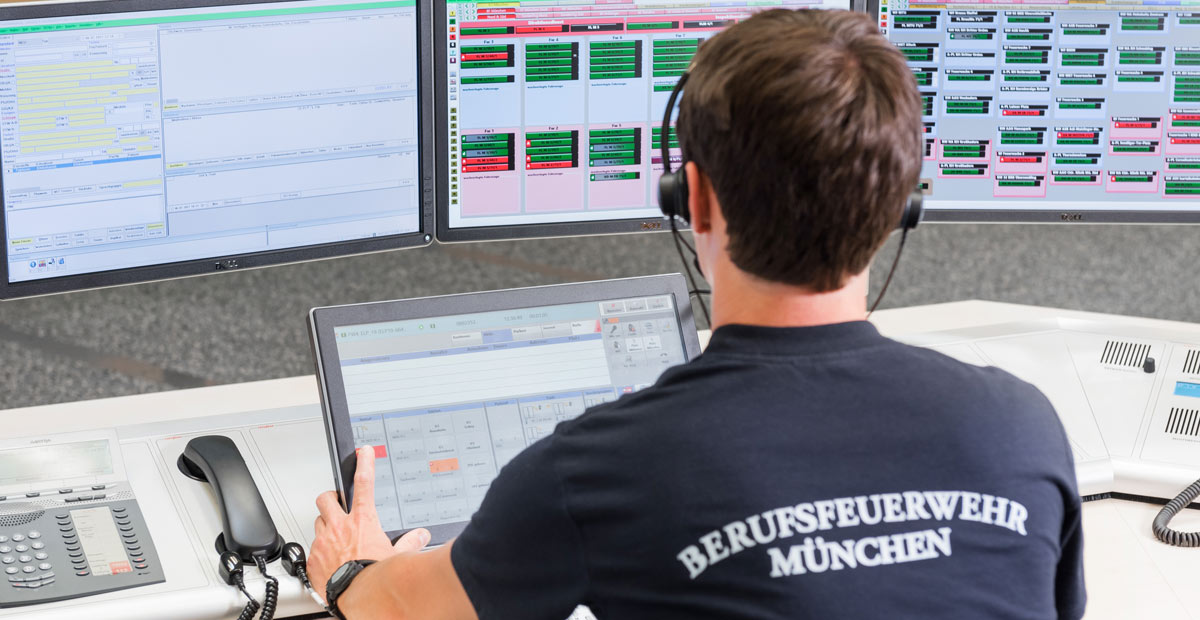 Substitution
If a control center is technically fully functional but has to be vacated for whatever reason, the tasks of this control center must be able to be taken over fully by another control center in the networked group. It is also possible for the operators from the vacated control center to complete their tasks at this control center.
Tetra – digital trunked radio
IDDS UCiP can be connected to different digital radio networks, e.g. the BDBOS, using the Tetra-Gateway developed by eurofunk. If a gateway fails, uninterrupted operation is guaranteed by sophisticated redundancy mechanisms. Combined with dynamic TCS allocation, an optimum use of all available TETRA resources is achieved.
Internationalization
In order to meet the demands of our customers all over the world, certain requirements must be met. These include for example multilingualism, compliance with country-specific standards and guidelines and much more.
Individual call and group call
(encoded/uncoded and half-duplex/duplex)
Quick Combine (Broadcast) and Group Combine (combining groups)
Emergency call
Operator call
Call and send priorities

Emergency call and distress call

Announcement and disaster call

OPTA signal display

Call monitoring control

Status messages

SDS, linked SDS, Flash-SDS
Participant tracking

Dynamic TCS client assignment

Multiple connection to groups

Encoding functions

Location reports and queries

Status feedback messaging

Queries from group participants
this may also be of interest to you