We use modern management software to provide optimum support for the common sharing of information, whether it is internet streams, video images, TV or software applications.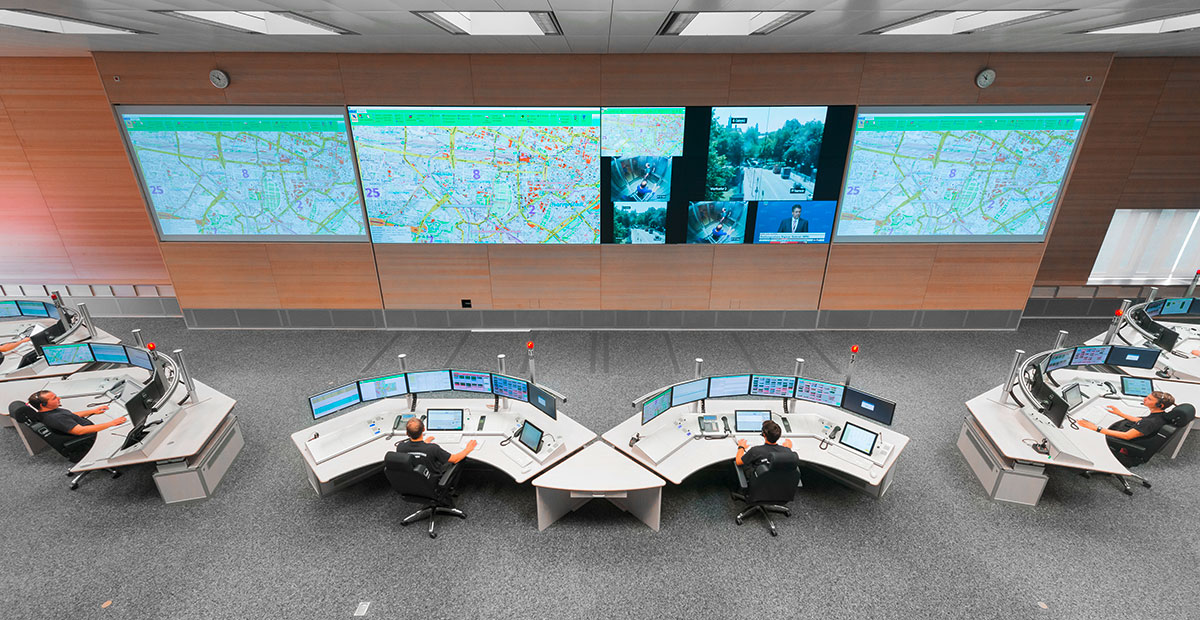 In detail
Dynamic layouts, such as video camera images from a variety of sources, can be individually compiled on media walls and then presented on the media walls themselves or on individual workstations.
Big Picture
Cameras from several locations can be directed to a central point by the video management system. This means that just one screen can provide a full overview of every situation. The user interface is operated using drag and drop. Simply select the required camera and drag it to where it is needed.
No Limits
Any number of cameras can be connected to the video management system. There are no limits. The client software can be installed on existing computers or at a dedicated storage location.
In crisis situations, the relevant surveillance cameras can be simply projected onto the videowall or activated automatically when events or alerts occur.
Alerting
Gates, barriers and door cameras can be pre-programmed to be automatically displayed on a screen or videowall when activated.
Recording
The video management system offers the option of recording camera images and playing back specific events such as motion detection or alarms.
this may also be of interest to you