eAM – eurofunk Active Monitoring
Detecting faults before they become problems.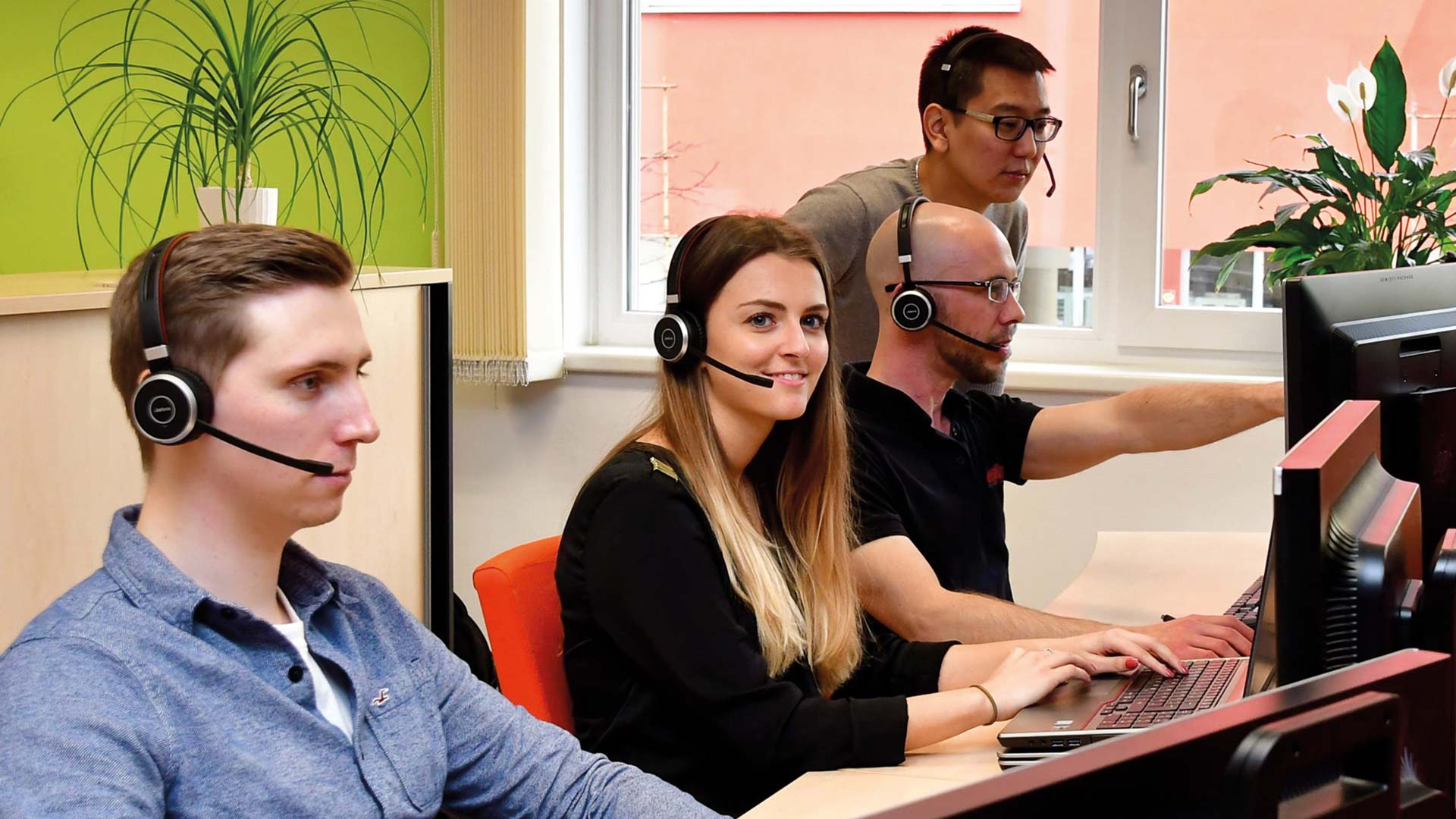 System availability is vital for control center operations. Traditionally, monitoring systems were managed by inhouse system administrators with support from the eurofunk service team for fault resolution. When the system administrator was absent, it was not uncommon for early warning faults to remain undetected if the impact on control center operations was minimal.
In response to this common problem, eurofunk took steps to establish eurofunk Active Monitoring (eAM) within the service division, placing a highly specialized Operations Team at eurofunk headquarters to provide real-time system monitoring and system state analysis.
The potential for adding value was a key element of the concept. To decide which aspects of the system should be actively monitored, several hundred faults were analyzed according to specific criteria.
Analysis showed that 64% of all faults could be detected in the early stages and the root cause ascertained much faster. Since most systems have built-in redundancy, faults do not necessarily have an immediate effect on system performance. These faults can be detected and fixed during active monitoring before they become problems. This is similar to technical monitoring measures where warnings are generated before an actual malfunction occurs (e.g. full hard disk partitions).
Detailed analysis:
• 43% of faults can be identified through eAM
• 21% of faults could be potentially identified through additional monitoring
eAM fulfills two main objectives:
| | |
| --- | --- |
| Improved Monitoring | The Operations Teams |
| Systematic improvements to all applications make it possible to retrieve and evaluate information in greater detail. Storage of historical data will lead to the identification of trends and outliers in the future. The resulting improvements will be continually fed back into eurofunk products and rolled out to customers on an ongoing basis. | eurofunk service now includes a dedicated team for continuous monitoring and monitoring system optimization. Additional processes within the service department ensure we are able to react to critical failures around the clock. Active monitoring has completed a pilot phase of extensive testing at two customer sites |
Information security and data protection are paramount. The permanent link to the control center – essential for active monitoring – is subject to the highest security standards.
The link is via a secure and encrypted connection with priority being placed on state-of-the-art encryption methods. System security is handled by eurofunk's ISO/IEC 27001 certified service organization.
eAM in a nutshell:
• GDPR compliant
• Secure and encrypted connection
• State-of-the-art encryption methods
• Checks the processing of personal data
• Assures security of information through an ISO/IEC 27001 and BSI IT Baseline Protection certified Service Organization
Through detailed preparation and an open and transparent approach eAM received the go-ahead from numerous customers, including nationwide police organizations: clear evidence of the reliability and integrity of our designed solution.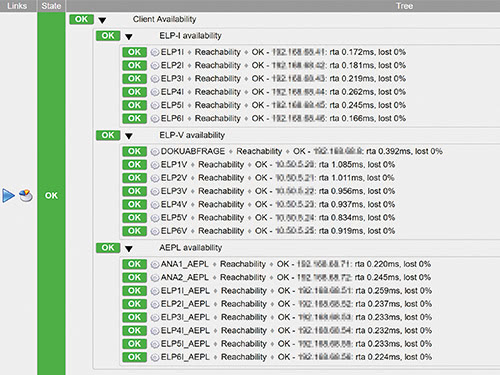 Aggregations are used to combine individual monitoring events into an overall view of system state.
The timeline displays the availability of individual components. It is also possible to analyze the cause of a fault at a later date.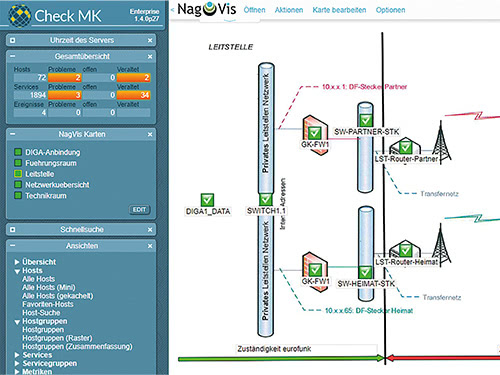 The system provides a simple overview of complex technical relationships.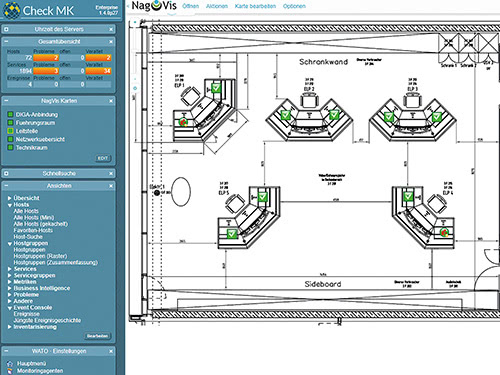 Overview of the control center.