IP emergency call ­conversions Successful industrial roll-out
As we come to the end of the conversion phase for IP emergency call, eurofunk is pleased to say that the IDDS UCiP communication solution has proven itself once again as a modern, native IP communication system. During the transition, more than 50 customers once more turned to eurofunk for its knowledge and understanding of current and future control center requirements. Over the course of 2021, all of the conversions entrusted to eurofunk were completed successfully.
The Deutsche Telekom decision to discontinue ISDN service completely made it necessary for the control centers to develop a plan to convert emergency call handling as well. Emergency call connections in Germany are subject to the Technical Guideline Emergency Call of the Federal Network Agency. Edition 2.0, which was issued on August 22, 2018, includes guidelines on emergency call connections via VoIP. These contain additional functionalities specific to to emergency calls, such as the transmission of location data, eCall or the ability to receive emergency faxes. The guideline allows for various connection variants with or without multipath routing. If multipath routing is chosen, it is also possible to split the connections across two locations.
SUCCESSFUL ­IMPLEMEN­TATION IN THE FIELD
The conversions affected all BOS control centers which meant that planning and preparation needed to begin early. Top priority for eurofunk was the quick implementation of solutions for all affected customers, regardless of communications system: the older IDDS 512 or the IP-capable IDDS UCiP or emc2 VOIP. Based on this, various connection concepts were developed, which provide either a direct VoIP connection or a connection via converter. The latter converts the calls back to ISDN to conform with the emergency call format.
Concept designs for VoIP native connections to the IDDS UCiP or emc2 VOIP can also be used for other products such as:
VoIP telephony: integration of additional SIP trunks such as the 19222, public network telephony or cross connections.
Fallback level: In the event of a communication system failure, calls are automatically forwarded to a fallback system (e.g. in-house PBX).
Voice recording: Voice recording is expanded to include VoIP calls. An additional connection box as with ISDN (high-impedance tap) is not necessary.
Solutions using media gateways are mainly for eurofunk customers with IDDS 512. In this case, systems, including fall-back systems or voice recording, remain in place. Due to its compatibility with ISDN, this variant has also been implemented for control centers with third-party communication systems.
In total, eurofunk has been commissioned by more than 50 control centers to implement IP emergency call. By July 2021, 95% of emergency call conversions had already been completed. The remaining control centers were converted successfully over the course of the year.
The switch to IP was accompanied by other customer projects such as the replacement of IT hardware, the creation of new redundancy or fallback mechanisms, or the integration of additional VoIP telephone lines. These long-term investments will ensure efficient and reliable control center operations for years to come.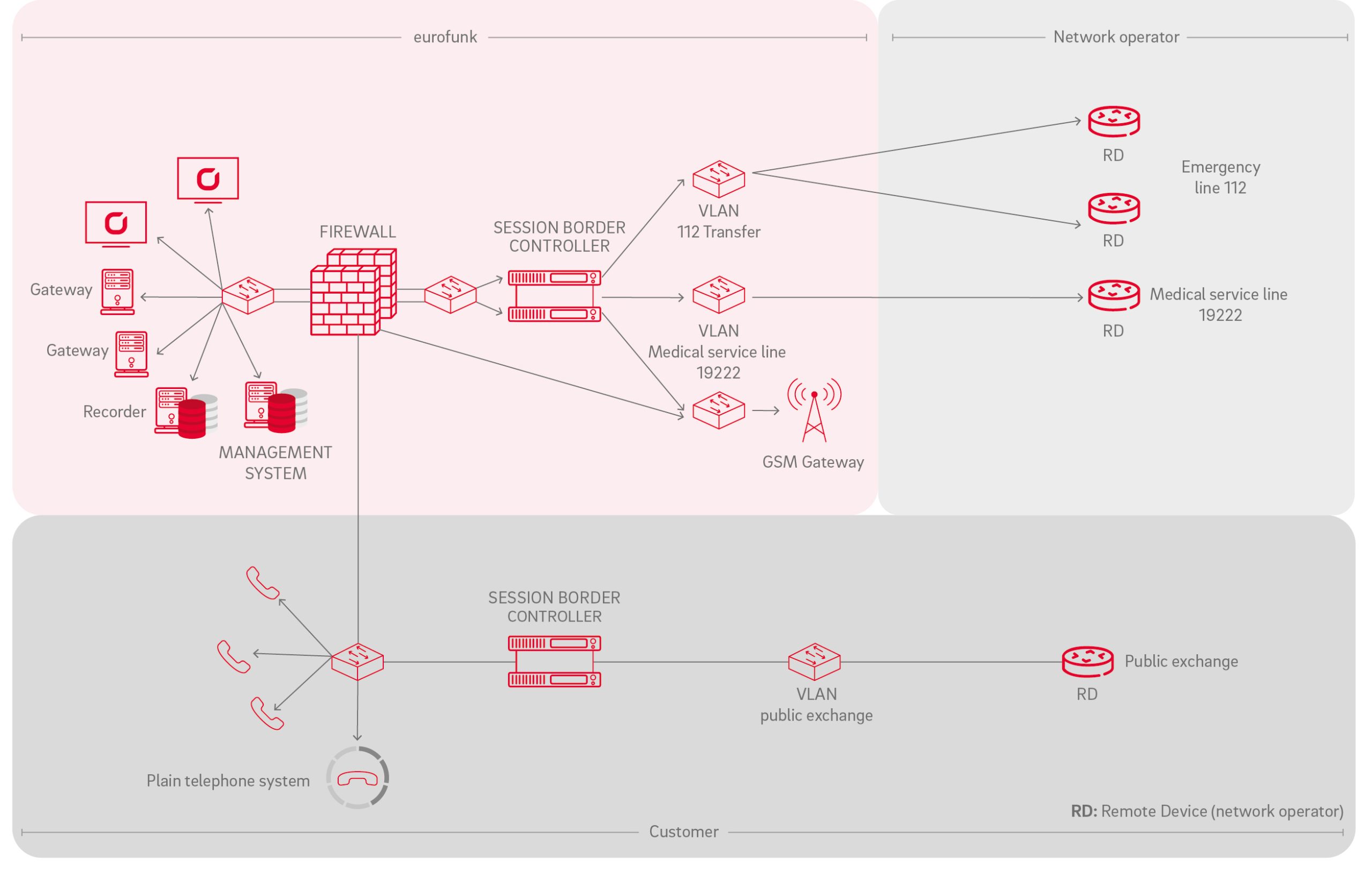 Fig. 1: VoIP telephony, fallback level, voice documentation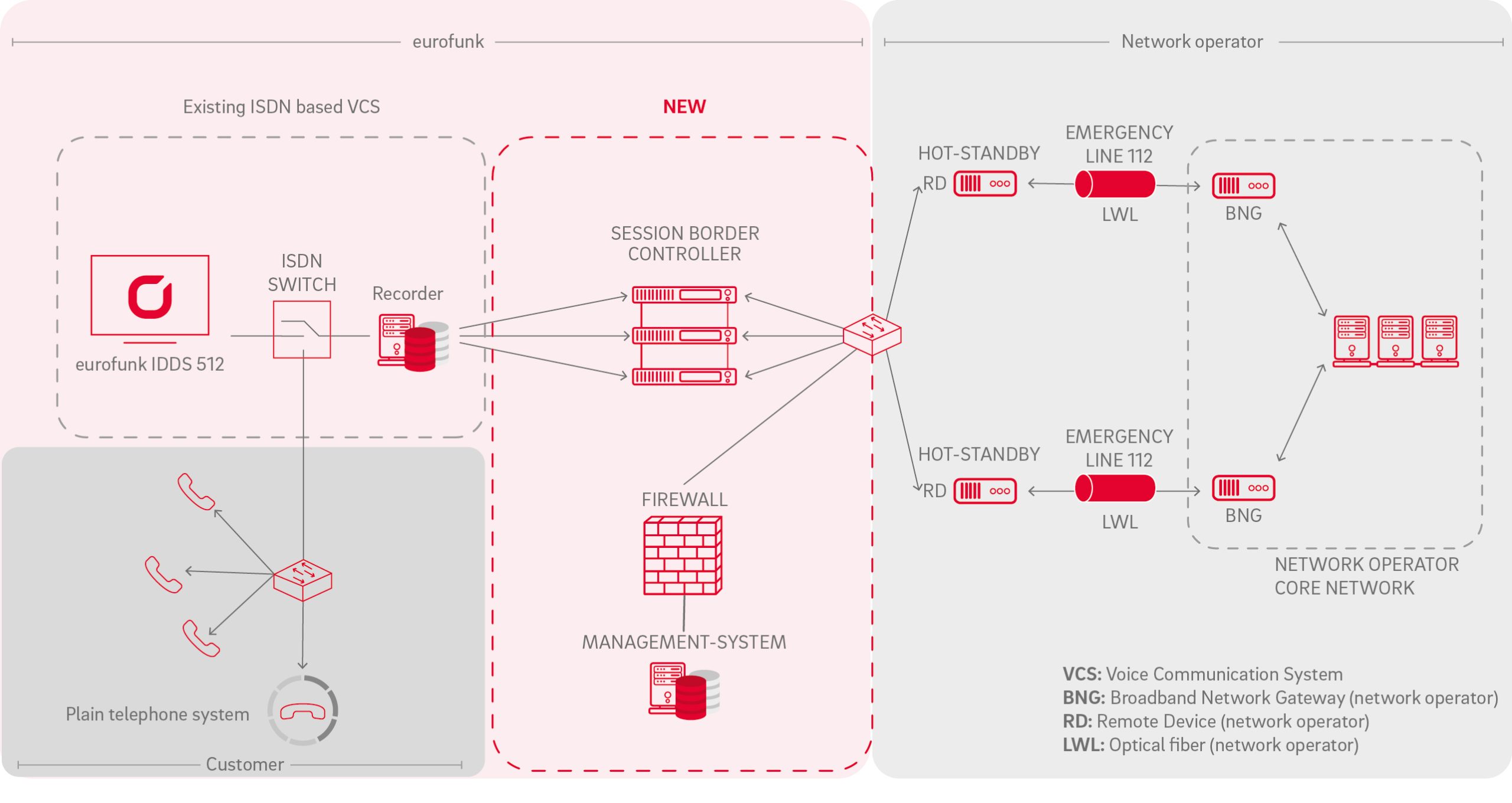 Fig. 2: Network switches, SBC and firewall are distributed between the two technical roomsto functionally form a logical, redundant unit (cluster).
Benefits of IP emergeny calls
Improved voice quality
Easy expansion of voice channels
Modern, standardized and sustainable technology, based on COTS components
Increase in the overall system availability is possible
Support of SIP trunk call routing (for call bundling and for automatic forwarding in case of failures)
Future enhancements such as chats & video telephony or the exchange of real-time data will be feasible