SHO places its trust in eurofunk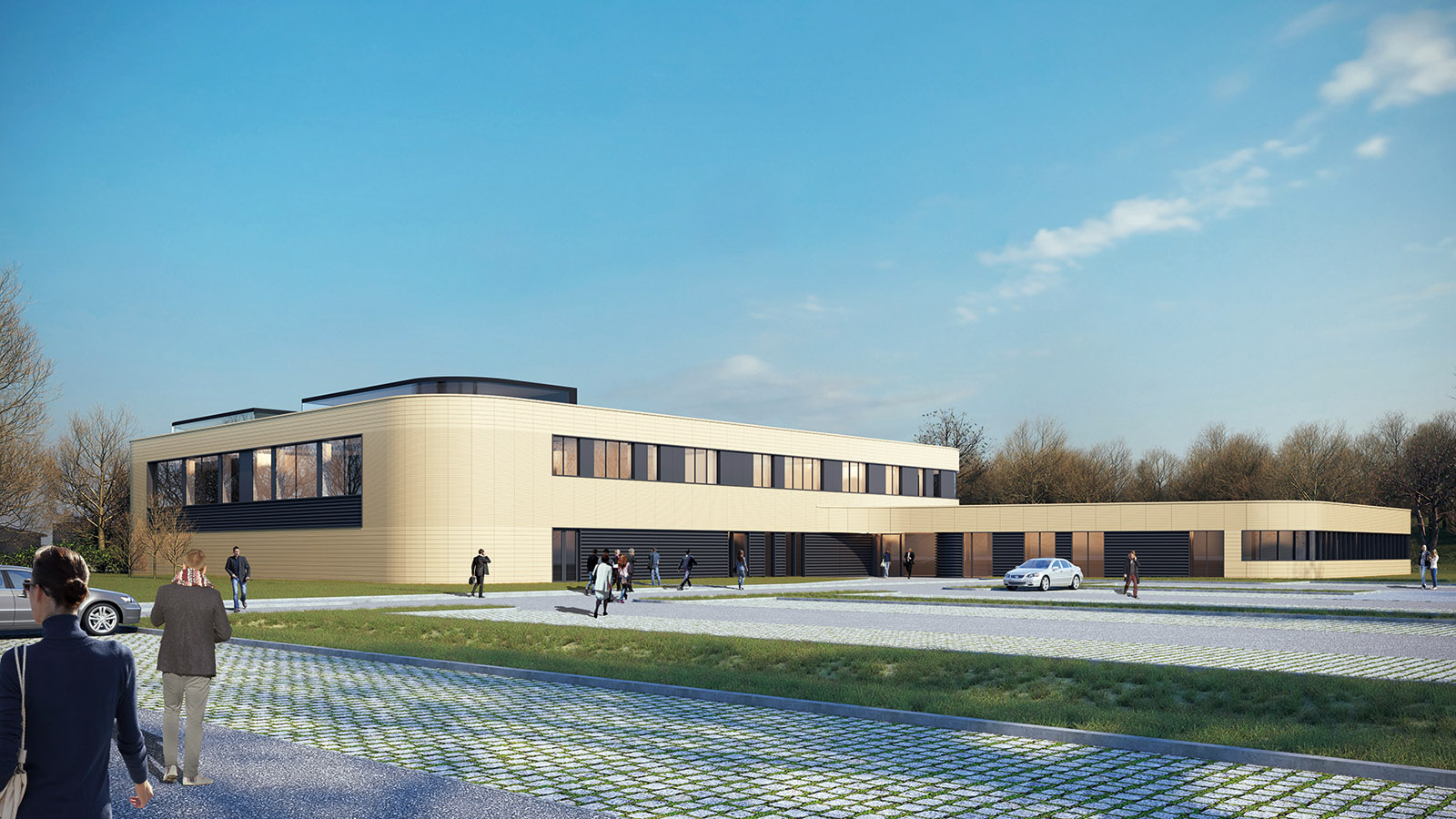 North Harrislee control center
Visualization © SCHMIEDER. DAU. ARCHITEKTEN. BDA, Kiel; Source: Achim Hackstein
In the tender procurement procedure for a modern incident management system, which was also to include state-wide geodata infrastructure (GDI), eurofunk was named best bidder.
In 2015, together with the cooperative control centers in Schleswig-Holstein, eurofunk demonstrated that regional large-scale projects could be implemented with a number of partners to the mutual, long-term benefit of all participating organizations.
Although the police may be organized differently than their municipal emergency service counterparts and the legal requirements may vary in some cases, the advantages far outweigh the drawbacks when it comes to joint operations. Many years of close integration, physical and personal proximity, and strong technical networking allow operations to be coordinated much more effectively than in conventionally isolated control centers, which separate police from non-police tasks.
When the joint digital radio network was set up, key parts of the infrastructure were already designed for shared use. The control centers, with their extensive data on the overall area of deployment, such as available resources and previously compiled alert plans, benefit from the high quality of up-to-date data that is made available to all organizations.
For this reason, the new project also includes an extensive geodata database for the processing and distribution of relevant geodata within a performant infrastructure. Through this, the permanent maintenance and updating of the data is ensured and functions based on this data, such as routing, heat maps, etc., can be made available.
Whereas control centers currently operate on local systems and exchange data via a VPN network, there will be a shift to a shared, highly available and geo-redundant infrastructure. This means that all control centers will be supplied with the latest data on current incidents, available resources and all other data required for their operations.
By consistently using web technologies for the dispatchers' workstations, future incident management systems will be able to operate from almost any location in the state that has access to the secure control center VPN. This makes it possible to respond immediately to special situations or challenges, such as those we have repeatedly experienced in the past during major emergencies and the pandemic.
The first control center in Schleswig-Holstein to use this technology will be the new control center currently under construction in North Harrislee.