Autonomous and uninterrupted operation of all essential communication channels such as analog and digital radio, telephony, public address announcements and building management system tasks. Our emc² VOIP – emergency control center via Voice over Internet Protocol – offers the perfect solution!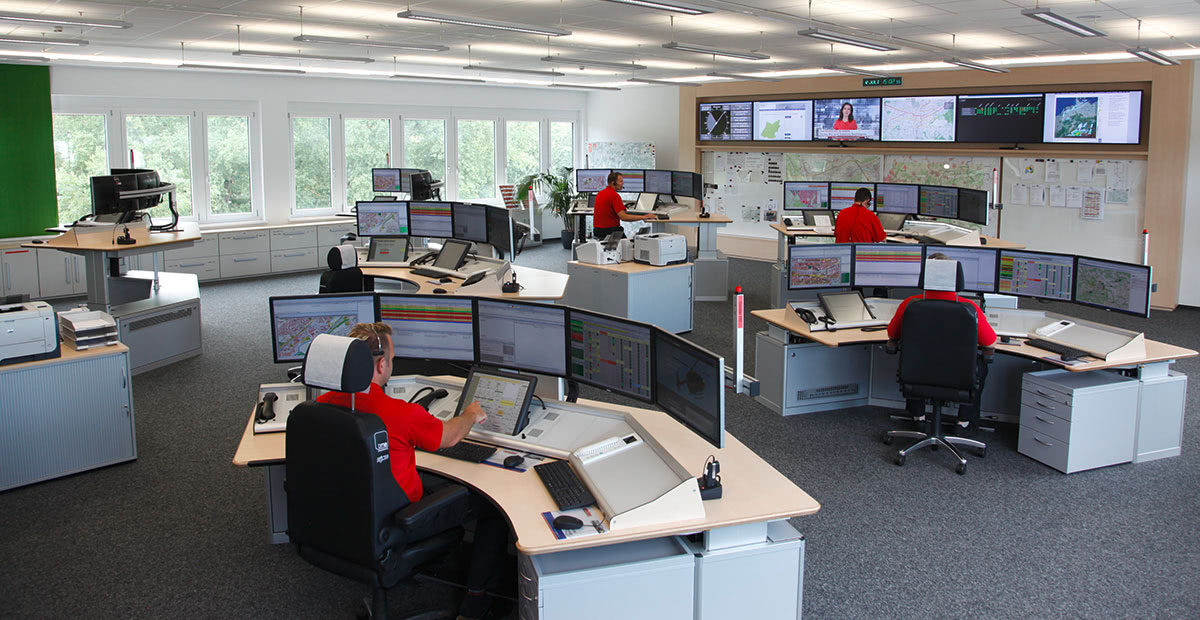 Control center network
We can easily set up a networked group consisting of several control centers. This is done using VoIP technology, where all communication and control information is transmitted via the network.
Alternative routes
This system offers reliability through redundancy. An immediate fall back to respective alternative routes in the event of a failure can be achieved by means of an independent communication network between the main and fallback system.
Independence
All components are made independent from each other by using gateways with interfaces to radio, telephony and various components of building management and related technologies. For example, if digital radio fails, the operation of the remaining communication channels is not affected.
TETRA – digital radio
As with IDDS UCiP, this system offers the option of TETRA. This is done by switching on the so-called FRT (fixed radio terminal) over IP gateways. As with analog radio, language packs are available in the network. Additionally, wire connections to the system are possible using our digital radio gateways.
Analog radio
All analog signal sources, analog private mobile radio and BOS radio devices are converted to VoIP over a gateway and routed to the system's own network. This is how we make the radio channels available to every workstation.
Features
emc² VOIP not only provides an interface to IMS systems but also supports eCall. eCall is the automatic emergency call system which must be installed in new motor vehicles in the EU from 2018 onwards. When eCall is activated, the time of the accident, coordinates of the accident location, direction of travel and vehicle are automatically transmitted and displayed as a map in emc² VOIP.
this may also be of interest to you