Receiving correct and reliable information at the right time is the key to efficient and first-class operations management. This process starts with the strategic planning of implementation tactics and resources as well as the optimum incorporation of basic data and follows on through to the merging with dynamic data to form a geo-based overview – that is the core of all decision-making processes in a control center.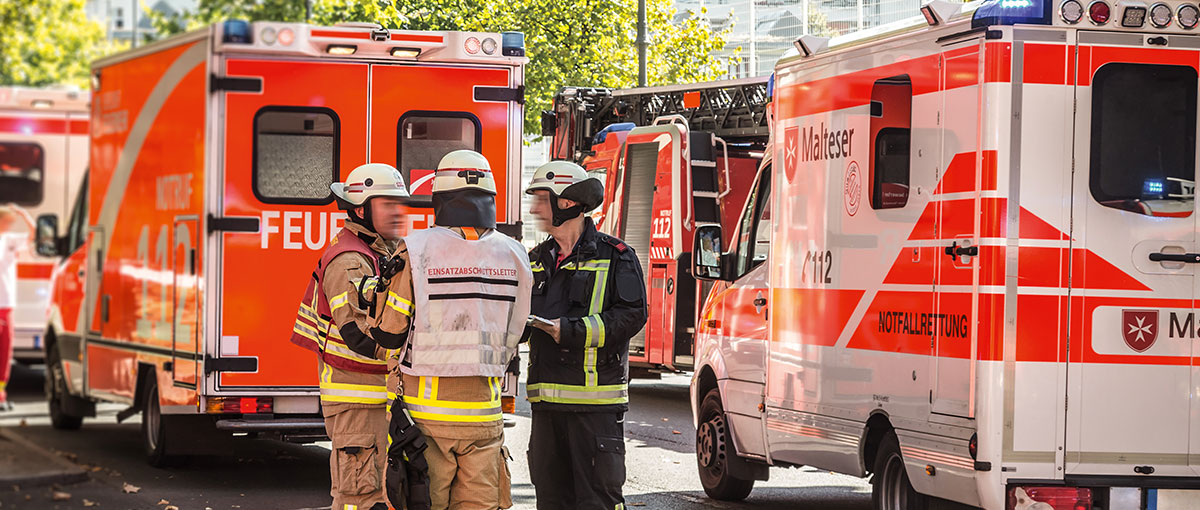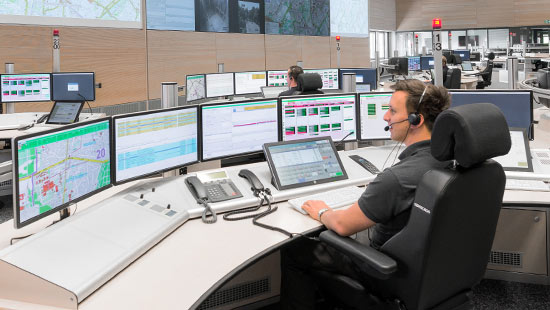 In detail
ELDIS – the flexible software for control centers
The control and management software ELDIS (Electronic Dispatching and Information System) offers a range of solutions for complex requirements. Our solution is designed as an open Operation Center ECO System that gathers, prepares and enriches countless information from a variety of sources; thus acting as an information hub.
Flexible
ELDIS allows different control center systems to be optimally integrated using a common user interface and to link to each other through stored processes/records.
Alerting
An automatic alert procedure in ELDIS notifies the allocated emergency personnel and stations using the interfaces and alert channels. e.g. event-sensitive alert messages on pagers and cellphones, digitally generated announcements, an alarm bell, control of traffic lights, lighting or gate opening.
Major Emergency
In storm conditions with high numbers of incidents, there may be a shortage of resources. In this instance, ELDIS uses the resource shortage management tool for the efficient use of the operational resources that are available.
360° All-in-one solutions
User experience and detailed information makes operations management more efficient.
GEO
The geographic information system GIS/GEO provides the operator with an overview of the current situation at any given time.
Control center networking
A focal point of product design is the networking of control center systems. Well-engineered data modeling and intelligent data distribution mechanisms guarantees a targeted, automated data synchronization between independent control centers. When a substitute control center takes over the responsibilities of a control center, innovative routing functions allow access to the alert infrastructure.
this may also be of interest to you